Are you having trouble with your Adolescent or Adult dog?
Have you been told to give your dog lots of bones, lots toys, lots of exercise,
to socialise it, and desex him/her?
Or perhaps you have been told your dog is misbehaving because it is bored and lonely and you need to get another dog to keep your dog company?
If these were appropriate solutions, there would be no problem dogs.
Most people Ian has seen over the years have put a huge effort into training their puppy or dog. They have been to puppy school, dog obedience schools, been on the internet, and have read books. They have tried to get the right information, however the information that has been given has not been applicable to their individual dog.
Undesirable Behaviour
Ian The Dog Trainer specialises in rectifying problems often encountered by dog owners including:
Pulling on the lead
Not coming
Digging
Destructive behaviour
Excessive barking
Nipping
Mouthing or biting
Chewing
Jumping up
Generally disobedient
People aggression
Dog aggression
Separation anxiety
Scratching Doors
Overly excitable
Toilet Training
Bolting across road
Food aggression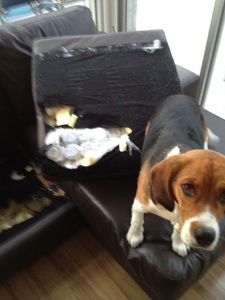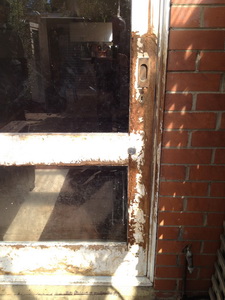 These behavioural issues rarely disappear with age, and generally cannot be rectified at group obedience classes as this is not where the problems are occuring. It is important that behavioural issues be addressed as soon as possible.
Your Trainer works with you and your dog to provide real solutions. Ian produces results in an easy to understand process that will provide you with education and understanding and bring balance back into your life!
In most cases behavioural problems can be rectified and resolved after one consultation.
Occasionally a follow up session may be required depending on the severity of the problem.
To find out how Ian can help you resolve behavioural issues with your dog,
call 0408 374 444 or contact Ian online to arrange a consultation.