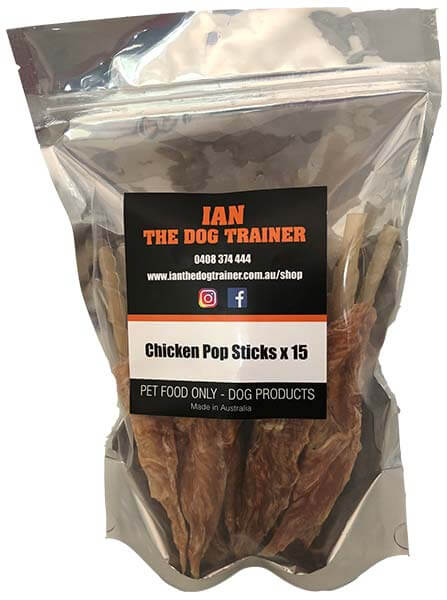 Order your
Chicken Pops online!
We've secured a new Australian supplier of our Chicken Pops and they're now back in stock!
Our fantastic Chicken Pops can now be ordered online from Ian The Dog Trainer.
If your pet has been missing these Australian made & packaged Chicken treats,
you can order now & we will get them out to you lickety split!
Please note that there's initially limited stock available - maximum order: 4 packs at a time.
(Always supervise your pet when they are having a treat)
Prices
Chicken Pops - $53 per bag of 15
Postage
Postage via Prepaid Parcel Post satchel (anywhere in Australia) approx. 3-4 business days
(due to Covid-19 Australia Post have been inundated with work so it may take a day or so longer than the usual 3-4 days)
1 bag - $9.55
2 bags - $12.95
3 or 4 bags - $16.30