Professional Dog Training
Training in Your Home
All Ages, Breeds and Problems
20 Years Experience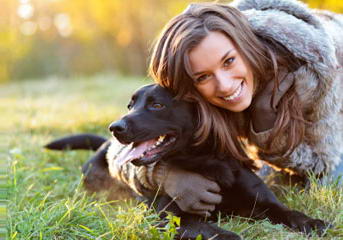 Ian The Dog Trainers' philosophy is that with a puppy, prevention is better than cure, don't wait for problems to occur, make sure they never get there in the first place. However if you do have an adult dog with behavioural issues, or is unruly don't worry, you can't change the past, you can only look at the present and change the future.
Investing in the development of your puppy or dog is important. It is a part of the family and will hopefully be around for the next10 to 15 years. Good training can mean the difference between enjoying your companion dog or ending up with an expensive liability.
Private Lessons at and around your home with Ian The Dog Trainer
The benefit of a professional lesson at home is that you learn very quickly what is right for you and your puppy or dog in and around your home, where you are experiencing the problems.
What are the advantages?
Convenient and saves you time - your Trainer comes to you
Learn what is right for you and your puppy or dog
You will learn in a fraction of the time
Education and understanding, your Trainer will dispel the myths and misconceptions
Your Trainer teaches you correct handling and management
Realistic socialising and conditioning
The whole family including children can be involved
Problems addressed where it matters to you, at home or your local streets, or park
Fully insured
Any age, any problem
Ian Bradnock is the sole owner and operater of the business and has a passion for what he does and loves to share his knowledge with every single client he comes into contact with. Ian's reputation speaks for itself, Ian receives most referrals through existing clients as well as many of Melbourne's veterinarians.
See results quickly with Ian The Dog Trainer
For the sake of your dog and your own sanity contact Ian The Dog Trainer.
call 0408 374 444 or contact Ian online.